My name is Dave Paladino. I am a fitness expert, founder and master instructor of the this incredible system. I am also a husband and proud father. Allow me to ask you one simple question.
Do you want to get into the best shape of your life, and I mean the best shape of your life? When your family and friends look at you and are so impressed by the way you look, that they beg you to tell them how you did it!
If the answer is yes, then give me a few minutes of your time to explain to you what STRIKE ZONE is and how it can help you achieve all your fitness goals and get the body you have always wanted.
STRIKE ZONE is the fastest growing group fitness program in the country.
STRIKE ZONE is a unique blend of strength and conditioning training and mixed martial arts combined in a 55 minute intense group fitness program. Although it is an intense program, STRIKE ZONE caters to everyone from the beginner all the way up to even the seasoned fitness enthusiast and professional. STRIKE ZONE incorporates techniques from many different martial art disciplines and combines them with strength and conditioning training to emulate the extreme conditions a professional fighter goes through to train for a fight without the bumps and bruises.
STRIKE ZONE is not a cardio kick boxing class. If you are interested in bouncing around to music and breaking a sweat with others while an instructor who was certified in kick boxing after two hours of training and who does not care how your technique is just as long as you sweat, then this is not for you. There are those types of places in every gym and every corner who are willing to take your money and for little or no results.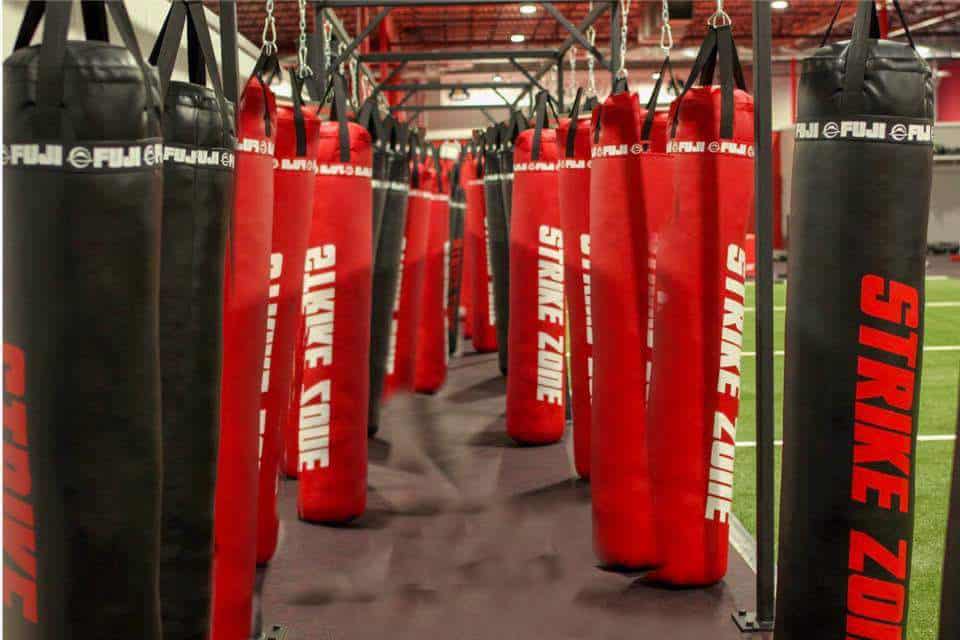 STRIKE ZONE is the REAL DEAL.
My staff and I are highly trained individuals with real backgrounds in martial arts and in the fitness industry. All instructors are certified by myself. I have over 25 years of experience in martial arts and in the fitness industry as a master trainer, owner and operator. Each instructor undergoes an intense certification program along with their existing credentials. All classes are taught by experienced, certified STRIKE ZONE instructors who give special attention to technique, form and execution of technique. THAT is the difference! You will learn in this program along with increasing your fitness level.
STRIKE ZONE is a mental and physical development. We pay close attention to concept as well as the physical nature of the class.
All of us at STRIKE ZONE want you to achieve a better quality of life through fitness.
So once again I ask you, do you want to be in the best shape of your life?
If yes, then you need to JOIN THE MOVEMENT!
***If you are interested in taking STRIKE ZONE please contact us at info@impactzonenj.com to set up a FREE session with one of our elite instructors. This session is mandatory for all new inquires in order to prevent injury and to ensure you are aware of the movements and terminology that the instructors will be using to describe multiple techniques during class.