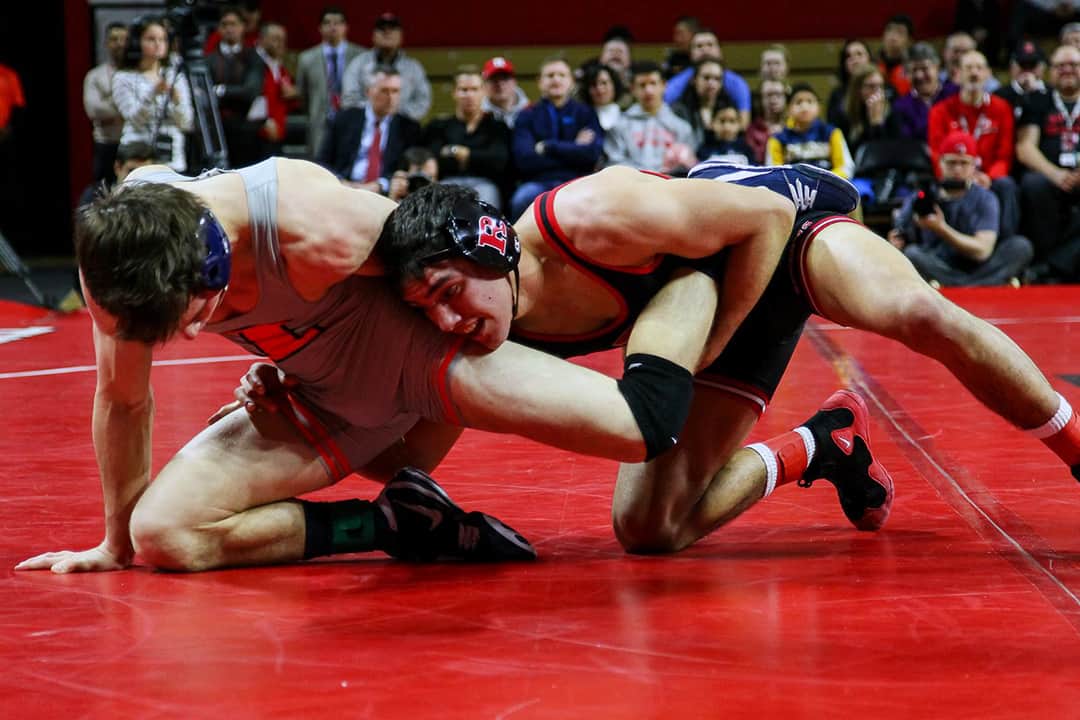 "After just one summer of intense training with Dave Paladino at Advantage Wrestling Academy, I noticed huge advancements in my training. Dave has a made me stronger in every aspect of life from wrestling to the choices I make outside the wrestling mats."
– Anthony Giraldo
2X NJ State Champion
Wrestler Rutgers University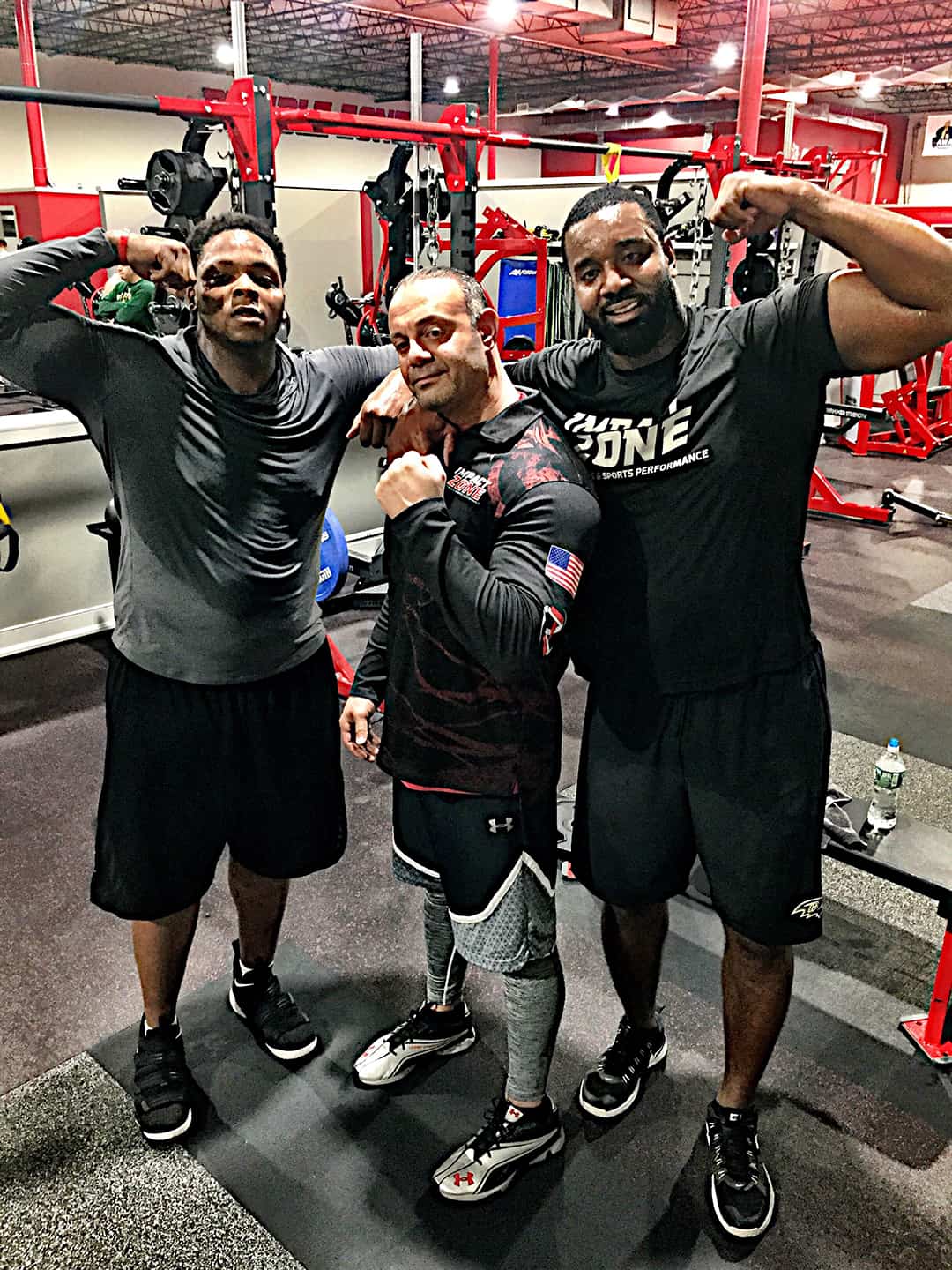 Dave plans exactly what he is going to do with us, and somehow always finds new ways to push you just that much harder during a workout. Dave's training, and the IMPACT ZONE facility, is second to none. I'm grateful I found IMPACT ZONE and Dave because I have a place that feels like home. I always feel the love when I'm there and Dave is a great trainer.
– Jay Bromley
NFL Player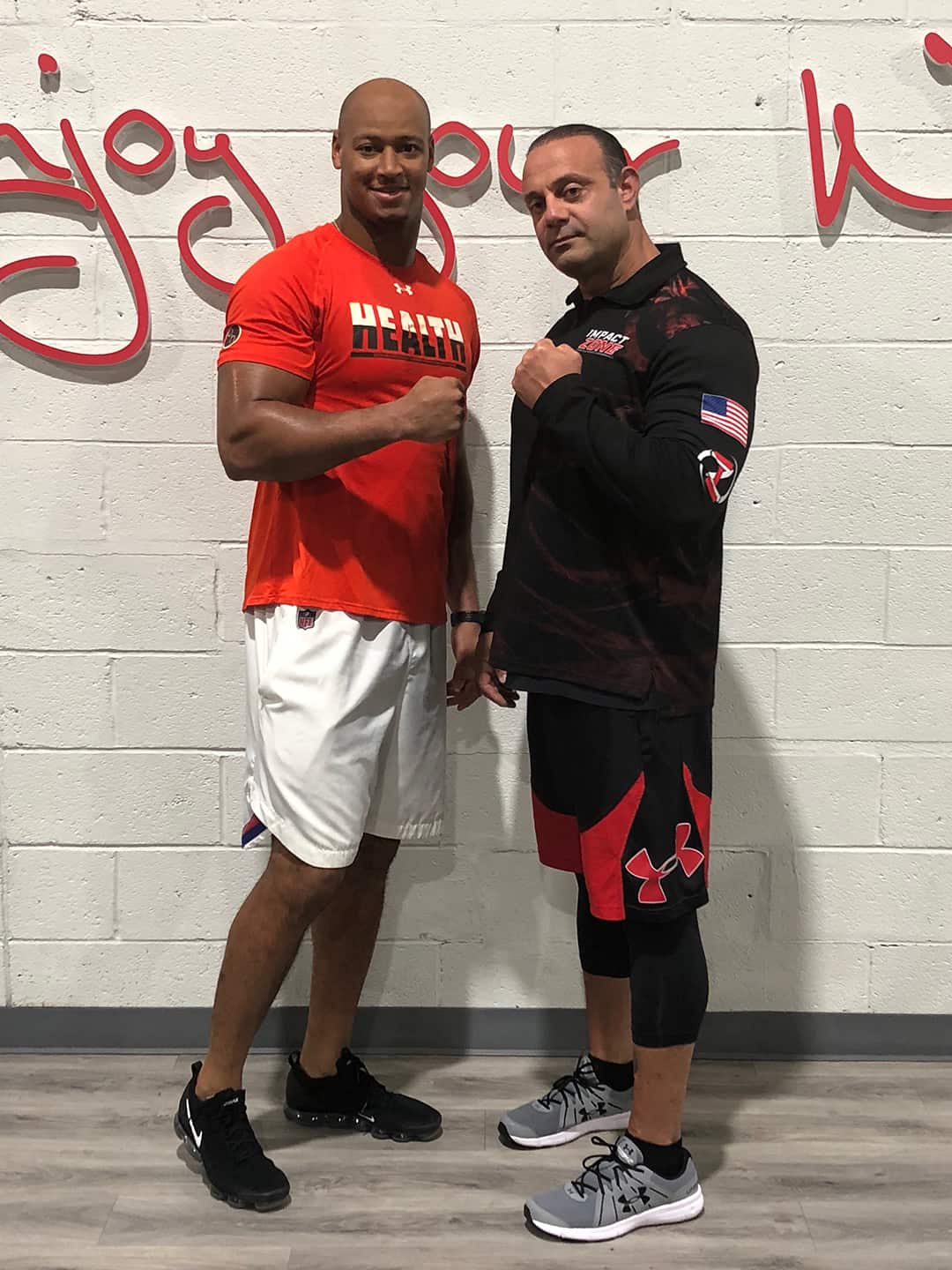 "The best part about Dave's workout is that he works everything from explosiveness and strength, to flexibility and cardio; essentially everything I need to reach my peak performance on the field. My play this season has reflected the training I've gotten from Dave and a lot of my teammates have seen the difference. I've been asked by many what I've done differently this past off-season and I've told them, "I started training with this crazy Sicilian in Norwood"."
– Kerry Wynn
NFL Player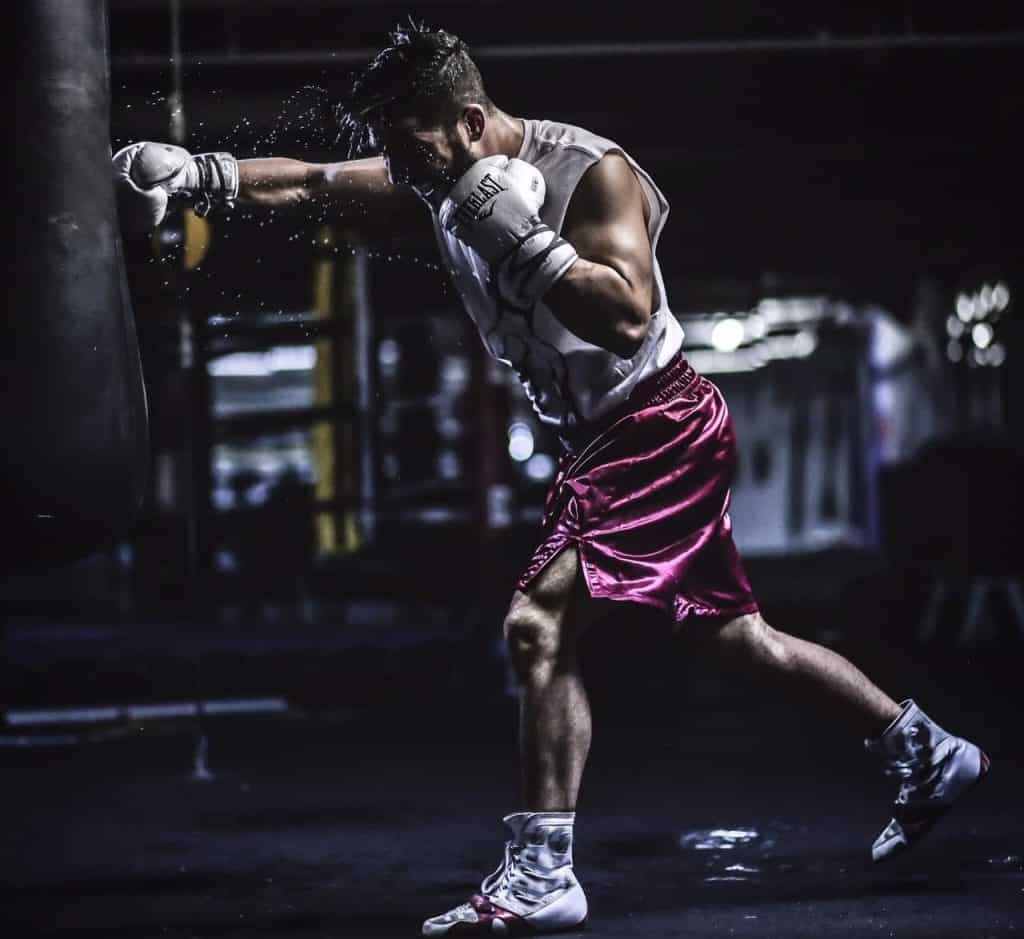 "Ever since working with Dave, I feel stronger and healthier and my stamina has increased tremendously! Dave forms routines that are individualized and challenging with his extensive knowledge of health and fitness, weight training and combat sports. Dave's training sessions have definitively become a necessity during my training camp. I'm very fortunate that Dave is a part of Team HammerHands!"
– Julian Rodriguez
Pro Boxer – Team Hammer Hands
"I've been training with Dave Paladino since middle school, and in the fall I will be playing football at Temple University. Not only did Dave make me stronger, he taught me that there are no limits on how hard you can push your body, which has translated directly to my success on the field. Thanks Dave for making me Paladino tough!!!"
– Corey Gaarn
Temple University Football Player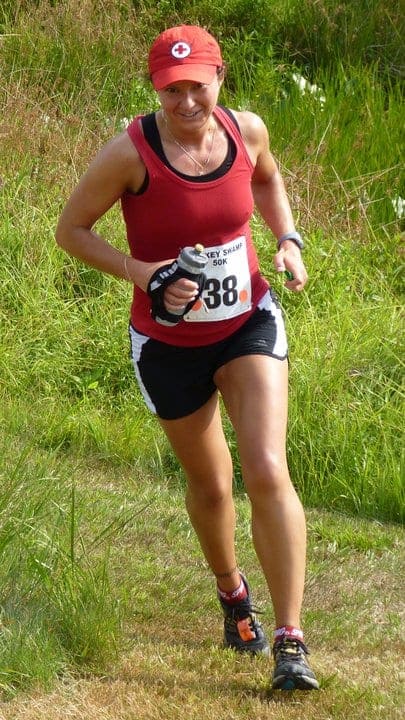 "In October 2010 I ran a PR at Chicago marathon (3:19). Shortly after that I realized that if I wanted to achieve even greater results, I needed to take my fitness to the next level. Regular gym group fitness classes felt easy by then and I knew I needed to find a workout for myself that will constantly put me out of my comfort zone, shock my body and push my limits. My good friend and a running partner, Jennifer Brunet, suggested I try Strike-Zone class at CORE Center of Fitness. From the first try I knew that was exactly what I needed!!! Strike-Zone is the class with emphasis on form, weight training and cardiovascular endurance. I have been taking this class all 2011 year and this produced tremendous results: 6 strong PR times in distances from 5K to 50 miles, 1st place female in 2 races with course records (13.1 and 50 miles), multiple 2nd and 3rd places in races of various distances and terrains. I even ran a race at 14,000+ ft altitude and survived!!! I certainly attribute much of this huge success to the Strike-Zone class and its master instructor – Dave Paladino. I highly recommend this class to anyone looking to get strong and fast!"
– Elena Makovskaya
Marathon Runner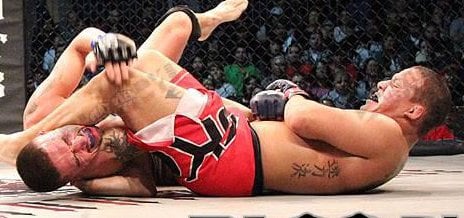 "Going into a fight, you have to be confident in order to achieve victory. Leading up to the fight your conditioning must be at the highest levels. Dave Paladino at Core Fitness builds my body into an indestructible machine before I go into every fight. My stamina peaks at the right time and that is because of Dave's knowledge of the human body and conditioning expertise. You will get faster and stronger trusting Dave Paladino training systems."
– Jimmy Grant
MMA Fighter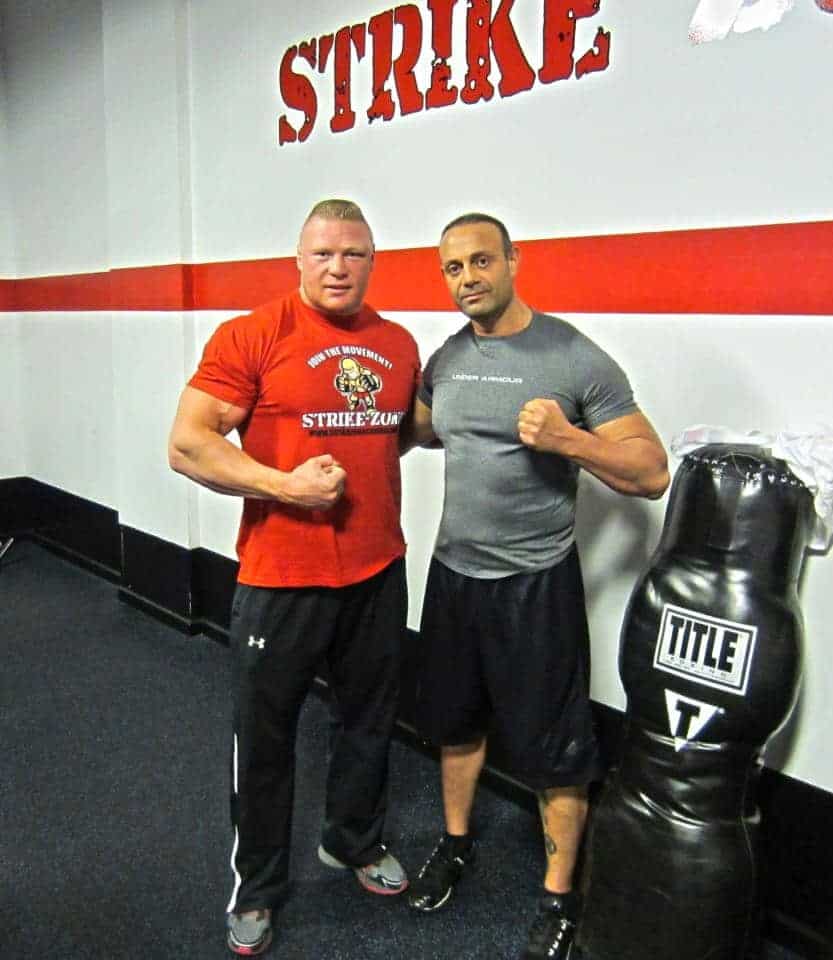 "If you want a insane workout then you have to check out STRIKE ZONE!, Its the real deal people!!!"
– Brock Lesnar
WWE Superstar and
Former UFC Champion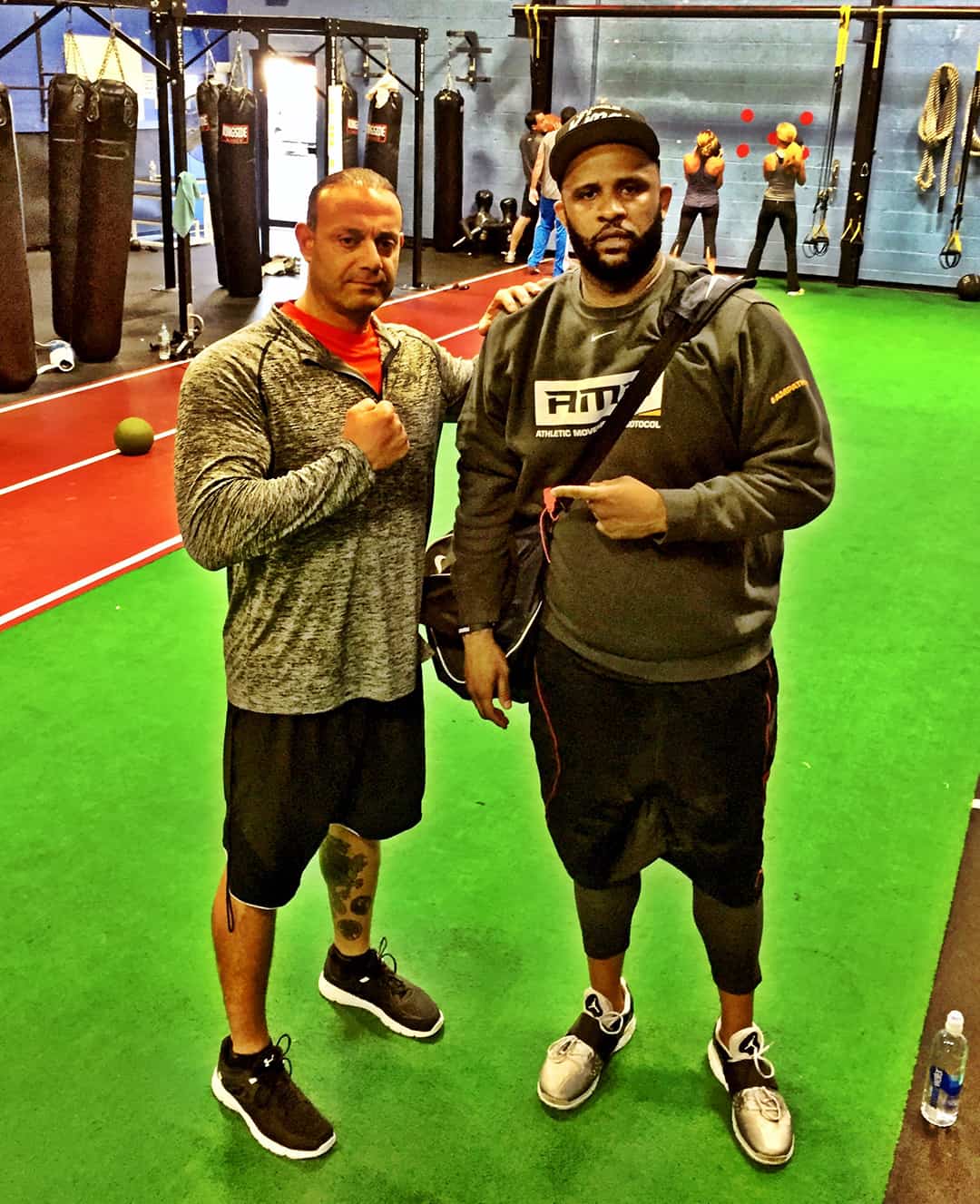 "Dave, you have not only trained my son Carsten aka "Lil C" into a mini beast, tortured my wife on the stair master, but you also saved my life and I am forever grateful. I thank you personally for having the space at IMPACT ZONE that is a gym close to us all but also forever close to my HEART! I appreciate you and the hard work from the staff at IMPACT ZONE."
– CC Sabathia
New York Yankees Pitcher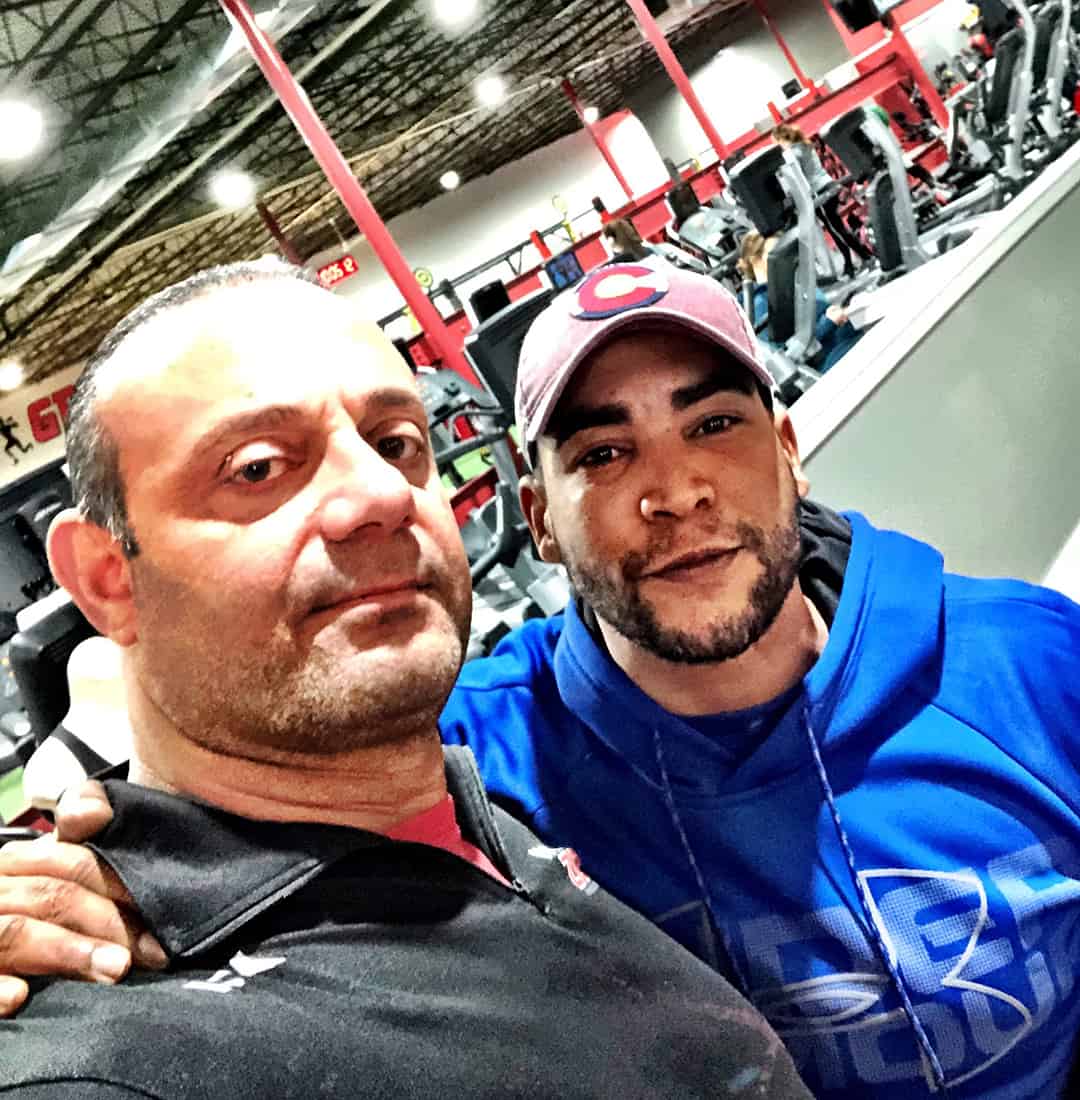 "Sensei Paladino and I have been training for over 10 years now. As a musician, actor and entertainer, my schedule is very demanding and requires that I am in the best physical condition. Sensei Paladino and I have been training for over 10 years now. As a musician, actor and entertainer, my schedule is very demanding and requires that I am in the best physical condition."
– Don Omar
Recording Artist and Actor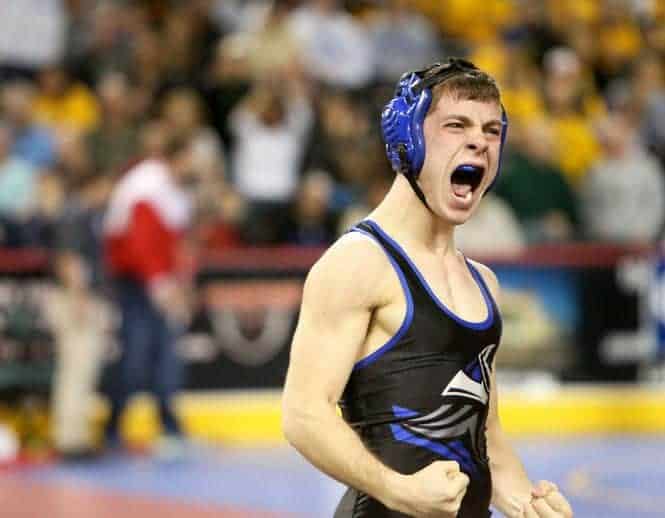 "As a wrestler, I needed someone to push me the extra mile every time and Dave Paladino was always the man to do that. I've been training with Dave at AWA for some time now, and I do not know where I would be with out him. I will be wrestling for Northwestern University in the winter and can honestly say that Dave played a big part in helping me obtain this opportunity of a lifetime. He taught me how to be tough physically trough his insane workouts, but more importantly, he taught me how to be tough mentally. Both mental toughness and a will to stop at nothing are essential to my sport and I have undoubtedly benefitted from what I have learned from Dave both as an athlete and a person. When it comes to training, especially wrestling, theres no other place to be than at AWA/Strike Zone with Dave Paladino!!"
– Anthony Rubinetti
Wrestler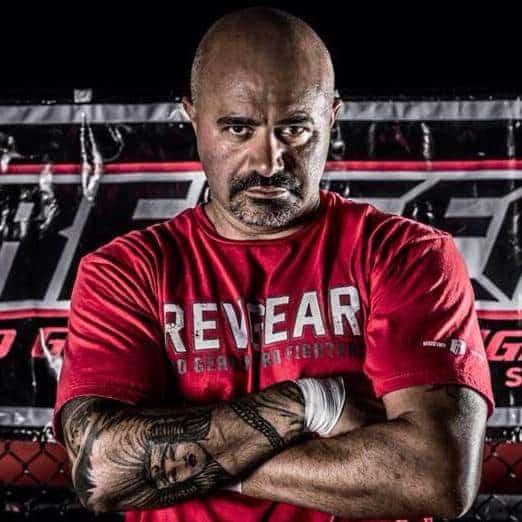 "Whenever I am training in the New Jersey area, I make it a point to take my guys to the Strike Zone facility. It's a state of the art facility that any fighter/athlete can visit if they want to reach the next level. I am always seeking new and effective training methods for fighters I am involved with, and this place gives me just that. I recently visited the facility with a couple of my fighters and had Dave Paladino work with one of them. He was totally impressed by Dave's program and training methods, and expressed interest in training there more frequently. Personally, I have observed Dave Paladino in action, as well as, a bunch of others. He and his program are the real deal! As we say in this business… He's operating on a whole different level!"
– Mike Rodriguez
Pro Boxing Trainer, American Top Team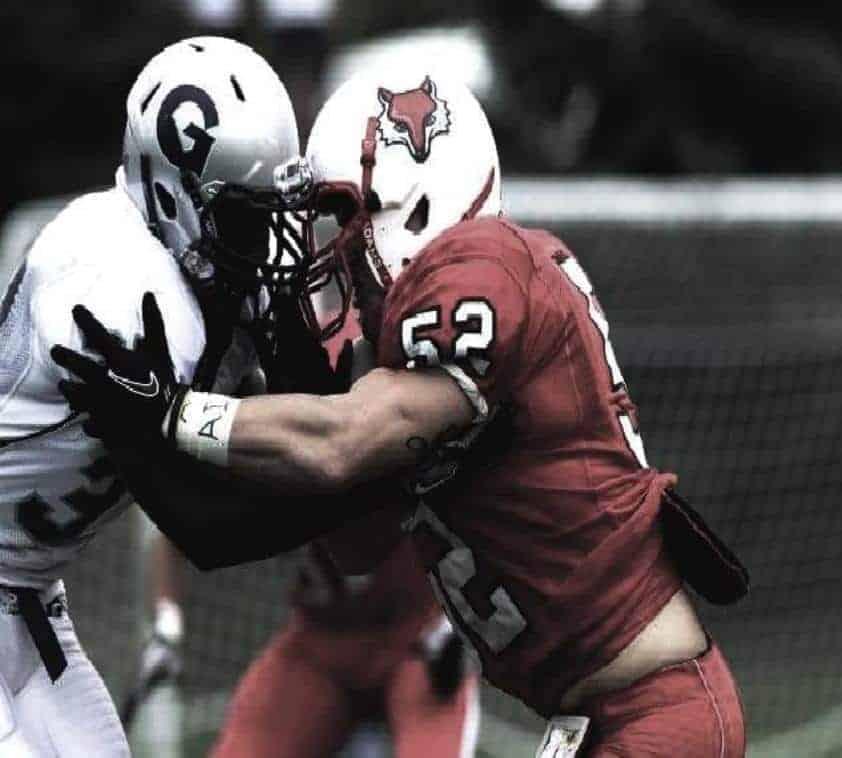 "Throughout my athletic career, I have encountered and put my body through many different techniques and styles of training. Since I was 10 years old I have been training at C.O.R.E. under the guidance of Dave Paladino. Dave is a master when it comes to every aspect of mind and body in and outside of the gym. He has opened up new doors for me athletically throughout the years – his training style is truly unmatched. Entering his new Strike Zone Combat class has been the most eye-opening training experience of my life. He emphasizes pushing past the "pain barrier" – mental toughness is an important aspect Dave teaches through his intense and diverse routines, which is one approach that separates Dave's style from all others. As a Division1 athlete, Dave is continuing to push me in ways that will put me above the rest on and off the field."
– Stevie Guarino
Division I Athlete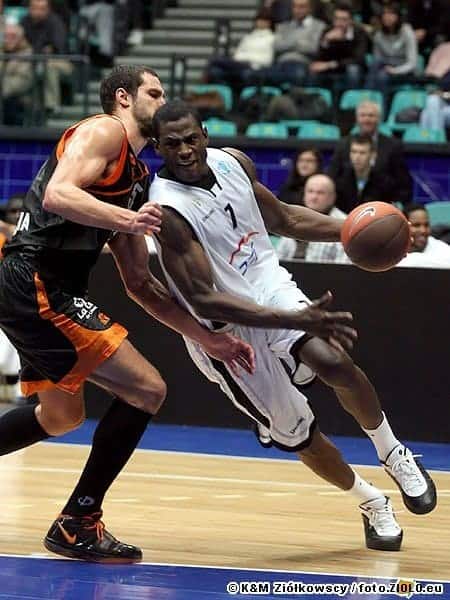 "My name is Michael Wright and I am a professional athlete. I am currently playing in the European basketball league with many other professionals from the NBA and around the world.
At the University of Arizona, I started for the Wildcats in the 2001 NCAA Division I championship against the Duke Blue Devils. I was selected in the second round of the 2001 NBA Draft by the New York Knicks. After my first knee injury, I came to CORE fitness and started my rehab under Dave Paladino. I returned to Europe under contract from Turkey and received MVP and leading scorer honors. A second knee injury sidelined me and Dave again rehabilitated my injury and I packed on 20 pounds of lean muscle and increased my strength and stamina greatly. My return to professional basketball that season was extremely successful as again I held leading scoring honors and competed at a very high level.
I now train regularly with Dave during my offseason and have been under his guidance for 4 years now. I am also a member of STRIKE ZONE a unique blend of martial arts and strength and conditioning created by Dave Paladino. If you are an athlete on any level or an individual looking to improve your game or get into the best shape of your life then you need to see Dave Paladino as his technique, style and results are second to none."
– Michael Wright
Professional Basketball Player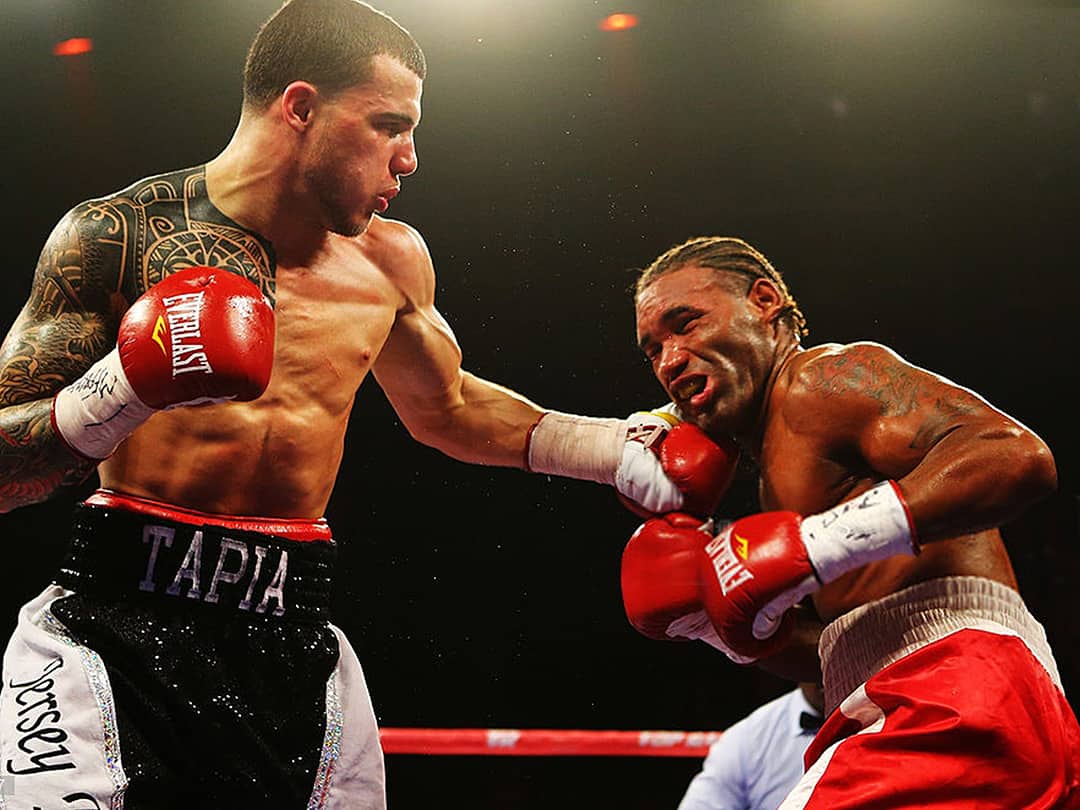 Training with Dave is not just conditioning, it is a mental and physical development Thanks to Dave, going into fights I am fully confident that I will be prepared for whatever my opponent has to offer. Dave has taken my game to a whole new level. His unique technique and approach are very different than the traditional boxing conditioning workouts that I was so used to.
– Glen Tapia
Boxer
"Dave Paladino, I could have never done this without your training and the STRIKE ZONE program. You were on my shoulder today reminding me that the mind quits before the body. Thanks as always!!"
-Dr. Jason Diamond DDS, MD
Spartan Race Competitor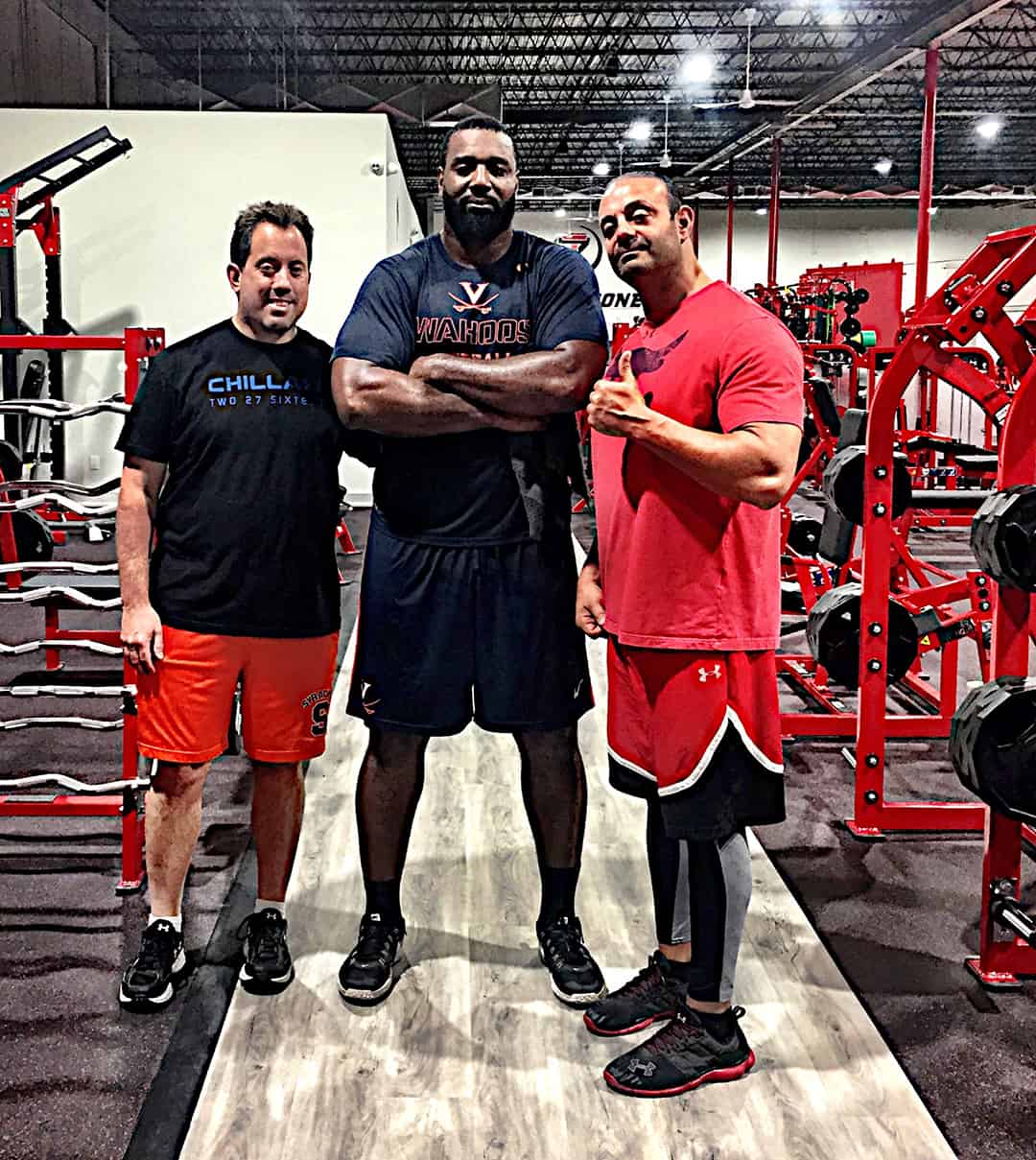 "As a retired professional athlete and a current on-air talent for ESPN, fitness and physical appearance are priorities. Dave continued to hold me accountable for my health and wellness. He reminds me that I worked hard to enjoy a certain quality of life and that in order to continue to do that, I have to maintain a level of physical well-being. Because of this, I continue to train with Dave at IMPACT ZONE 6 days a week."
– Chris Canty
Former NFL Player
On Air Talent ESPN New York
"Dave Paladino, I want to thank you for your support in my preparation for this fight on January 22nd, we had several weeks of training in your facility Strike-Zone and I really felt completely faster, stronger and above all safe with your training methods. I will now continue to train under you so I can reach my ultimate goal in becoming a World Champion in the near future. With you in my corner I am even more confident. Many thanks again Dave Paladino."
– Jonathan Maicelo
Pro Boxer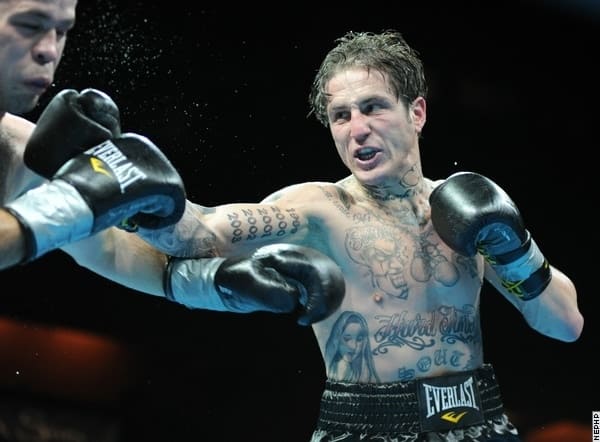 "This dude is the best physical trainer in the game at any level. I worked with a lot and by far Dave is the best. Nothing comes easy but the result after the fight. Dave your the man!"
– Paul "The Pittsburgh Kid" Spadafora
Former IBF Light Weight Champion of the World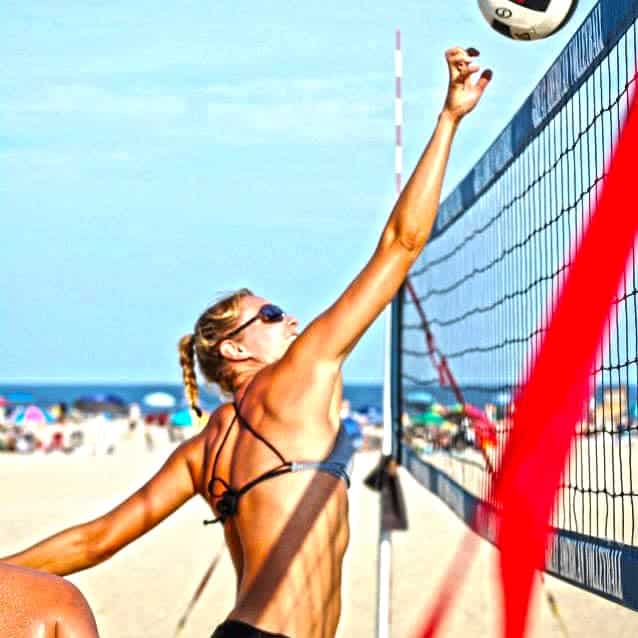 "As a beach volleyball player, I was looking for a way to improve my strength, stamina, and speed during my off season. Someone at the gym told me to try Strike-Zone. After my first session, I was immediately hooked and have been addicted to the class ever since. Strike-Zone pushes me to my limits. The instructors are extremely knowledgeable, creative, and motivating. The class is constantly changing and utilizing new strategies, techniques, and equipment, so I am never bored. I have tried many workout classes and even competed and trained at an ACC, Div. I school; those workouts pail in comparison to the sessions created and implemented by the Strike-Zone instructors. Not only have my stamina and endurance and jump increased dramatically, but I am the strongest, fastest, and leanest I have ever been. I feel healthy and more confident in my own skin, and I have Strike-Zone to thank."
– Jessica Fazekas
Beach Volleyball Player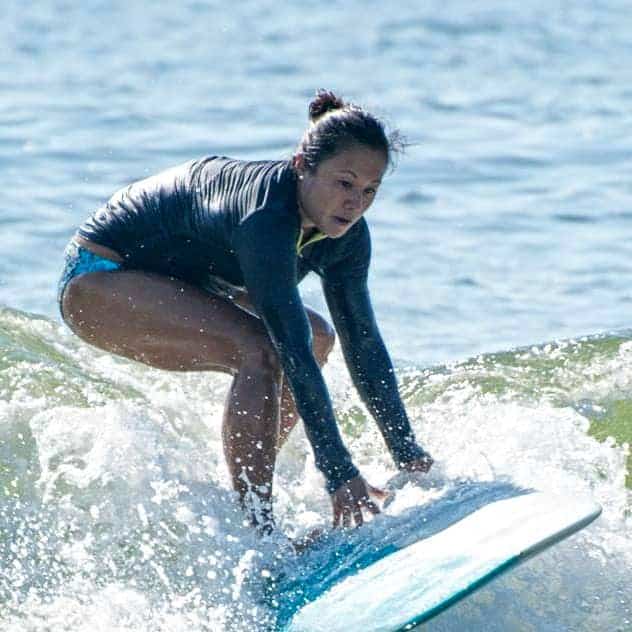 "If you are going to spend 1 hour at the gym, there is no other workout that is more productive than Strike-Zone. It is a brutal mix of strength training, cardio, and martial arts. Every class is different, but you are always guaranteed to leave sweaty and exhausted. It is definitely not for the faint of heart or for those who wear full-on makeup to the gym…it is a bad-ass workout! Every person that has walked into the Strike-Zone it room and taken the class on a regular basis has transformed their bodies. There is a great camaraderie amongst the students and we cheer each other on. No one is judging you and there are no mirrors."
– Nan Katz
Gym Member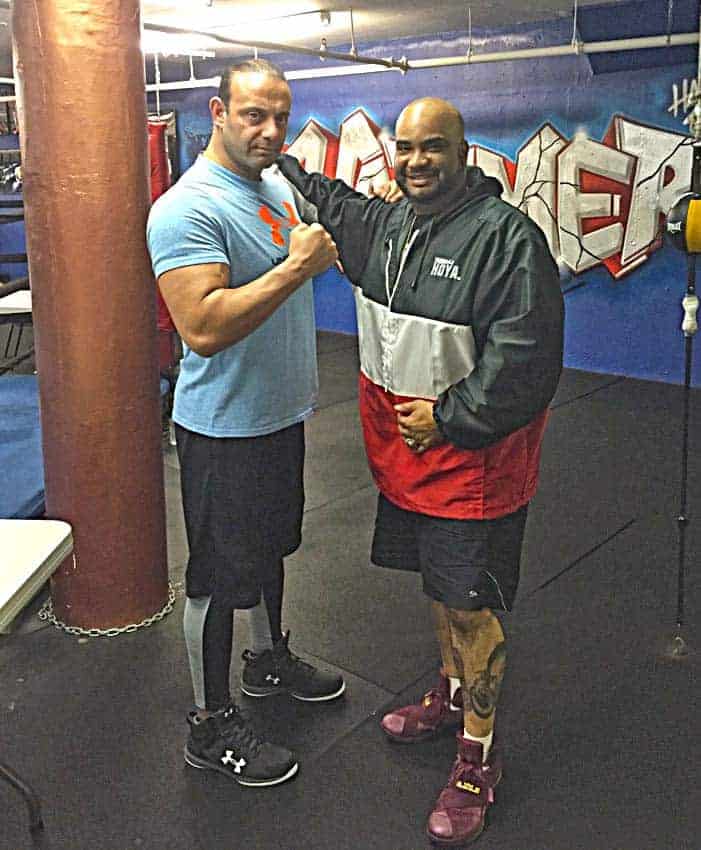 "Dave Paladino has truly made a huge difference in my fighters overall conditioning. From Jonathan Maicelo to Julian "HammerHands" Rodriguez and Steven Martinez. They truly love the training with Dave because they feel and see the difference in the ring. I have had 5 World Champions and I can tell you that I see the difference in my fighters. Thank you Dave for being part of our team and we are lucky to have the BEST in the business."
– Butch Sanchez
Professional Boxing Trainer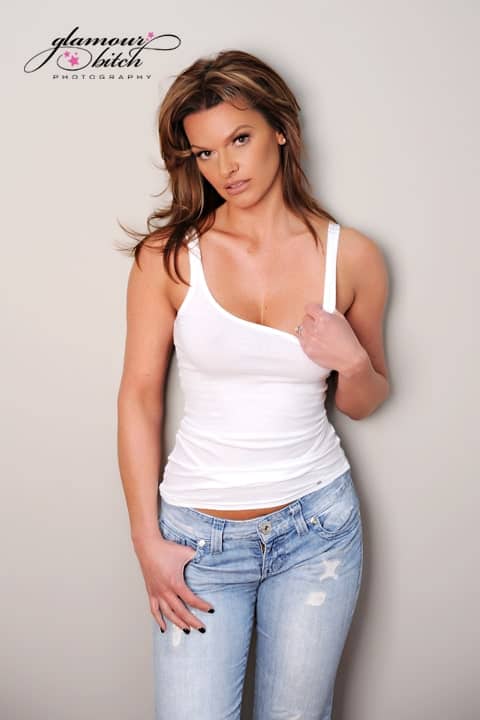 "Since taking Strike Zone several days per week, not only has my strength developed significantly, but my body has transformed in a way that I never thought would be possible. The overall mental and physical change continues my motivation to keep going back for more."
– Sheryl Paladino
Instructor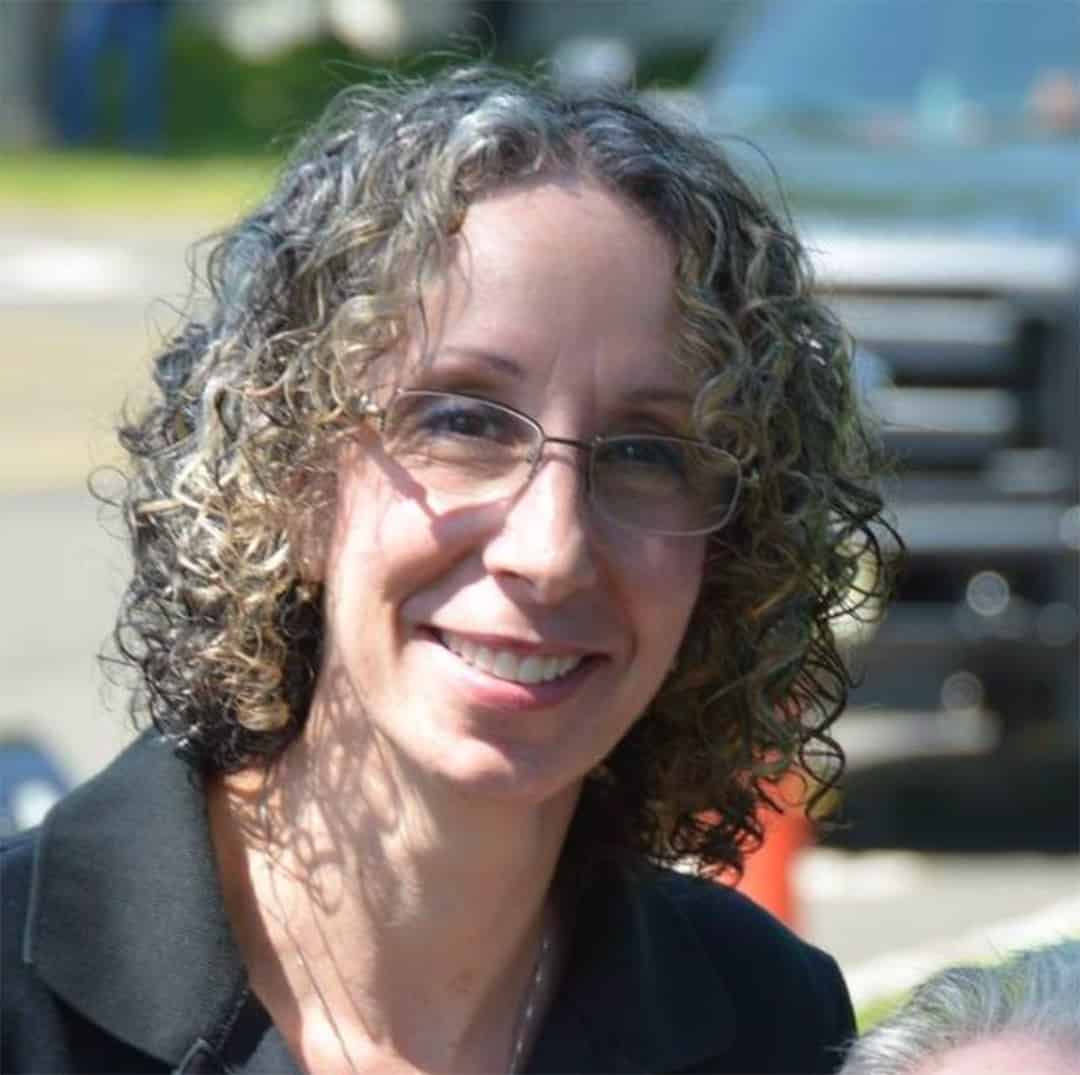 "I just wanted to let you know that my cardiologist told me that if I didn't take such good care of myself in my 40's, I would be in his office discussing heart surgery, rather than discussing a maintenance plan which includes cardio only, nutrition and minimal meds. I have a congenital heart condition that has come to light after a heart attack last year. But all is good, and I must thank you from the bottom of my heart (no pun intended) for those years of fabulous training-for you most likely saved my life.
-Annie B
Norwood Borough Clerk